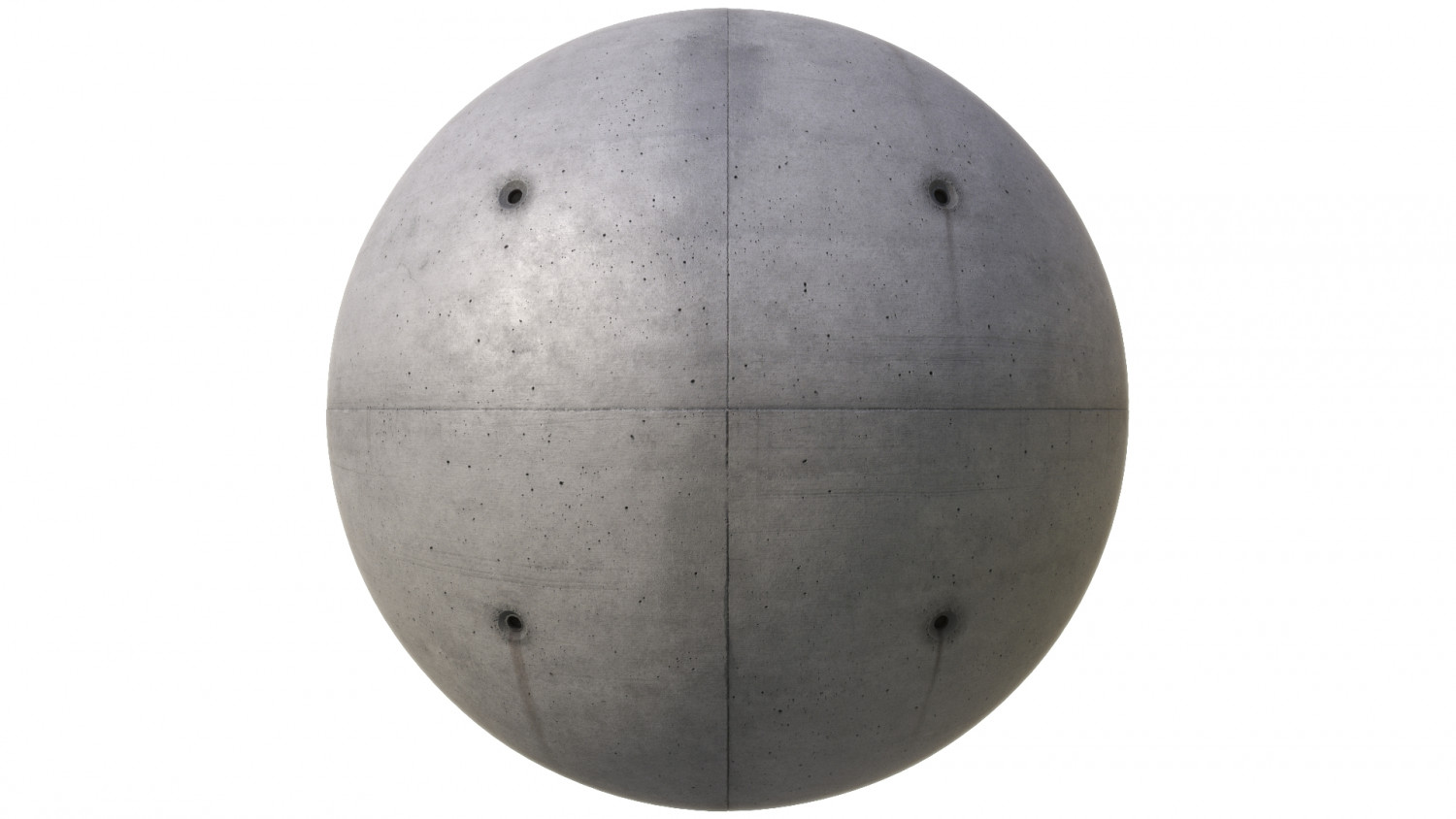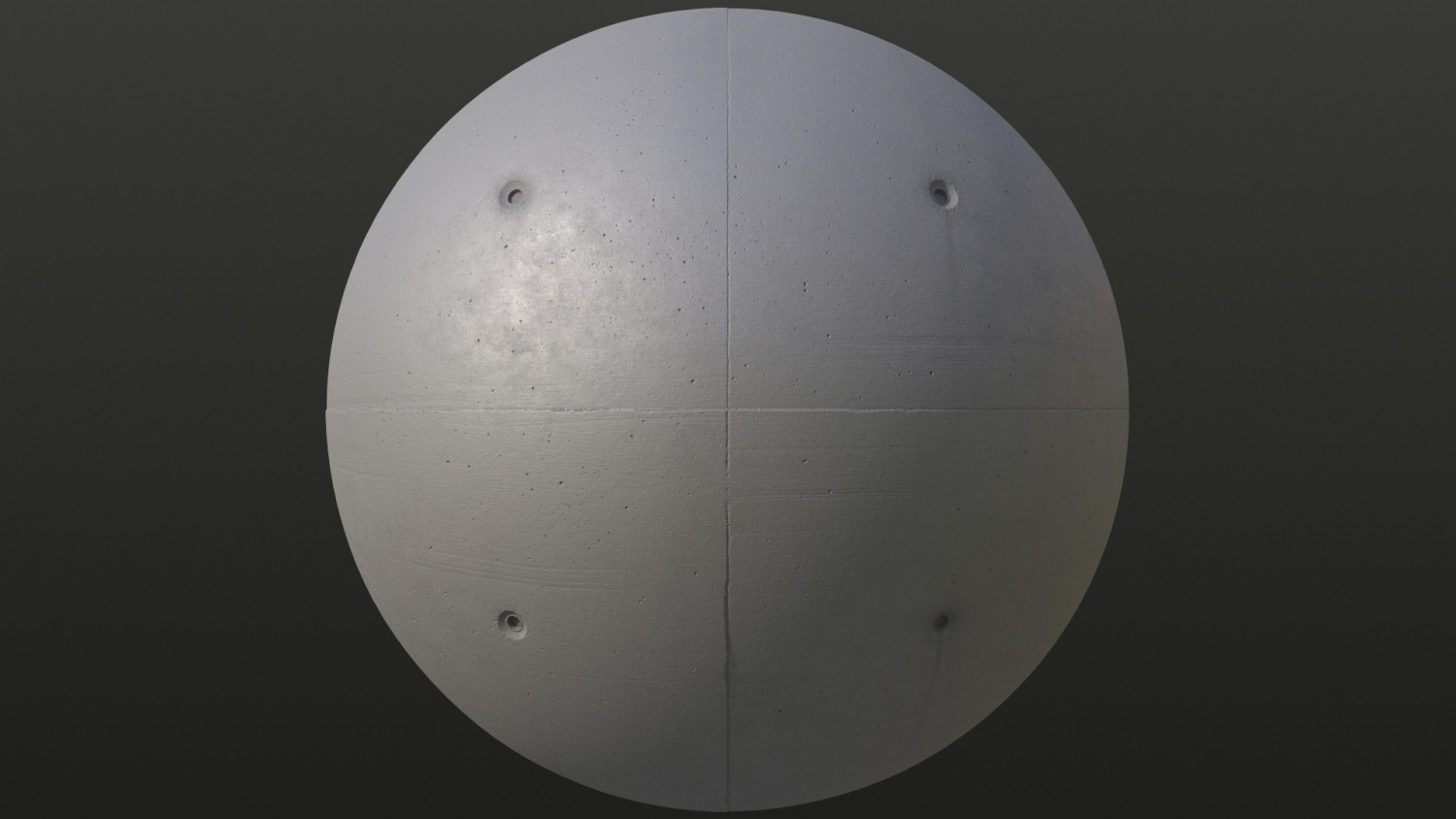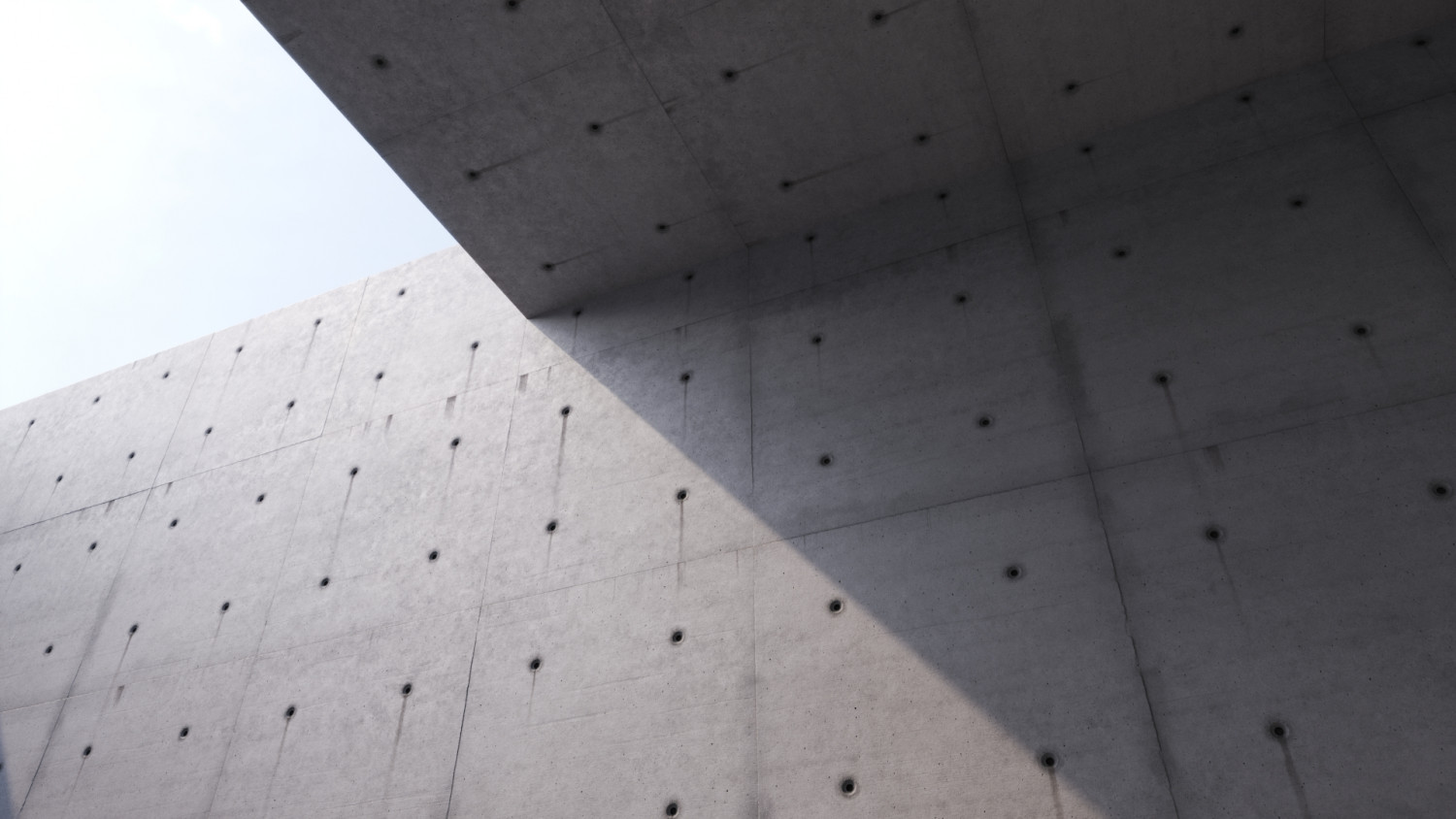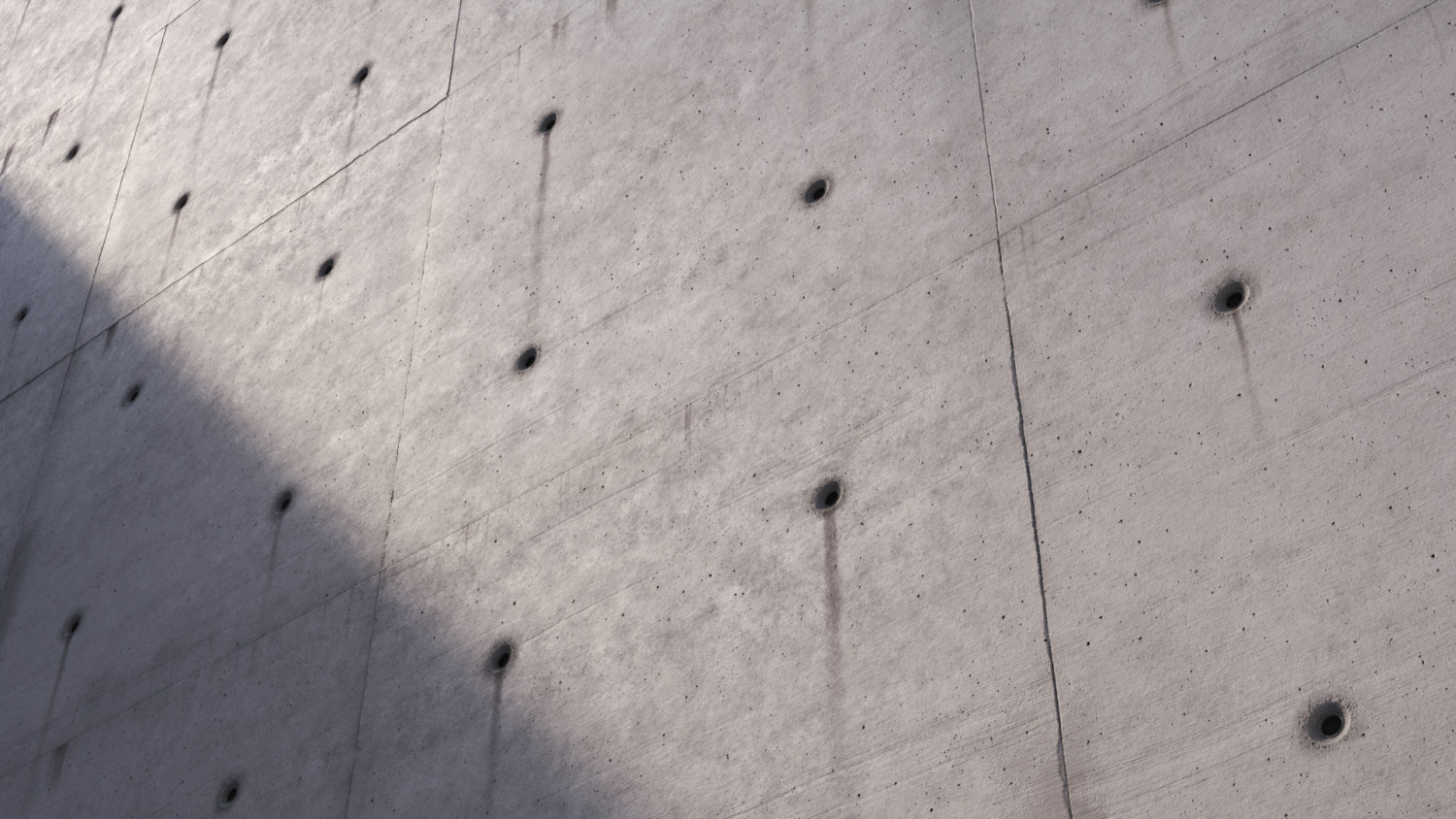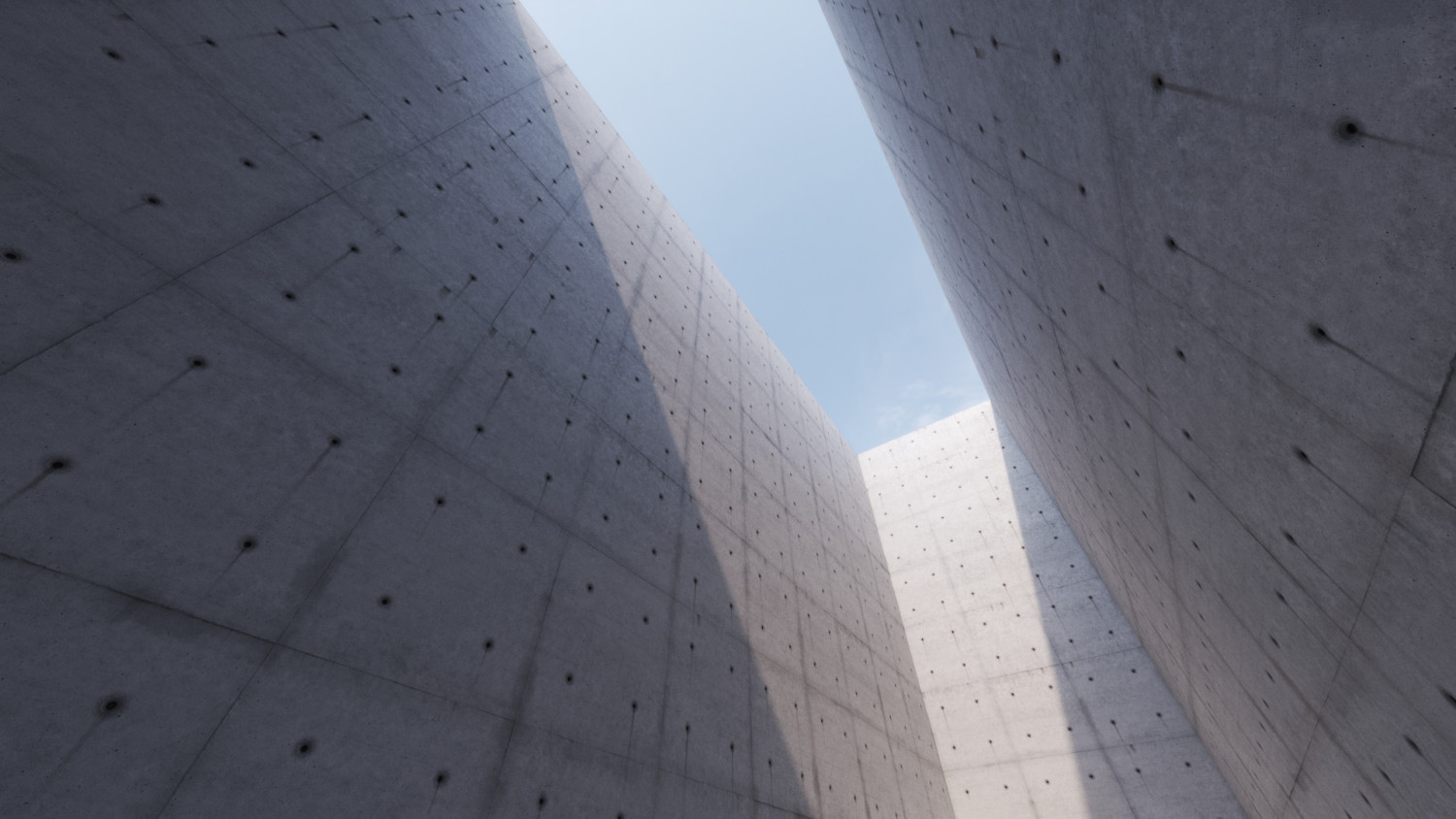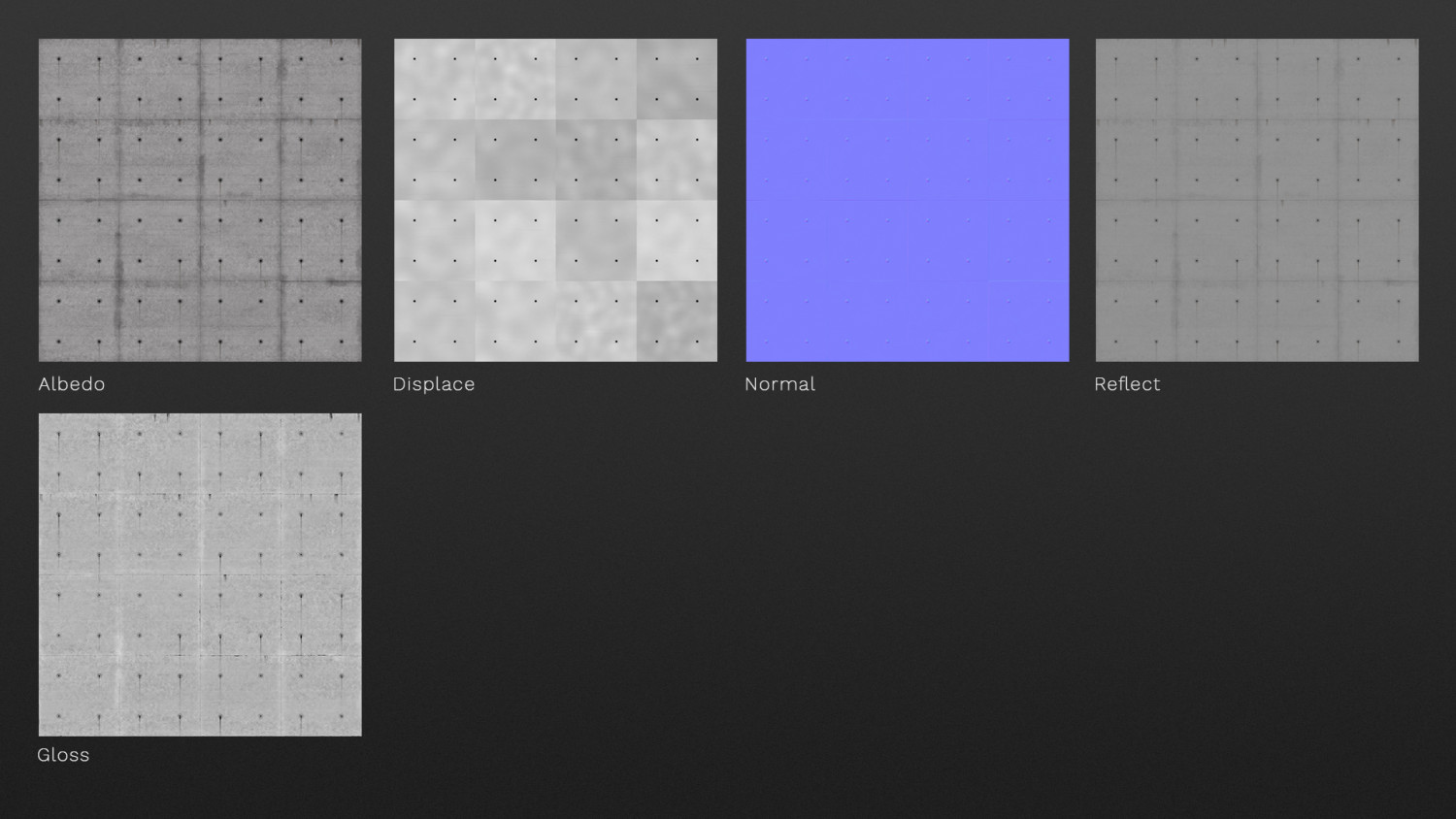 Formwork concrete wall texture
Name
Formwork concrete wall texture
Specification
Cast concrete, plate formed wall. Contains one meter formed panels with installation holes and leaks. Greate for modern 3d visualisation projects.
Format
Albedo (.jpg) 8-bit
Gloss (.jpg) 8-bit
Reflect (.jpg) 8-bit
Normal (.jpg) 8-bit
Displace (.tif) 16-bit
---
Size
400cm × 400cm
---
Resolution
8192px × 8192px
Please log in, in order to download or purchase credits.